About Dr. Marcia Uddoh
Dr. Marcia Uddoh is a pioneer in the field of stress research and management, with a focus on neurology and cognition. Grounded in Christian ethics, she offers a holistic approach to stress management through a range of services, including guided imagery with images, interactive art exhibits, and cardiac risk assessments. As the founder of Stress Vitals Institute LLC, Dr. Uddoh has developed innovative, evidence-based stress assessments and interventions, particularly aimed at empowering low-income communities. Her upcoming mobile Stress Artificial Intelligence Prompt Laboratory, powered by Artificial Intelligence (ChatGPT), promises to revolutionize holistic stress management. She spent years as a missionary with the Franciscan Friars overseas.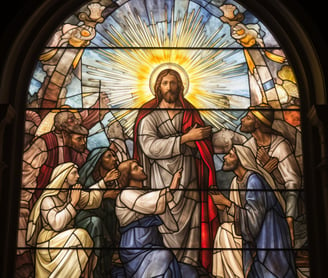 Educational Background
MD Candidate: Specialized internship training in neuroscience. Stress research under Dr. Andrew Weil at the University of Arizona School of Medicine.
Ph.D. in Art Education: Florida State University

Master's in Public Health

Master's in Social Work: Columbia University

Master's in Clinical Research Administration

Parish Missionary with Franciscan Friars (OFM)
Professional Research & Contributions
Contributing Editor: National Stress Magazine (current)

Visiting Scholar: Arizona State University's Southwest Interdisciplinary Research Center (SIRC)

Fellow: American Institute of Stress (current)

National Institutes of Health (NIH): Mentee Recipient

Awarded: Who's Who in America 2023

""For I know the plans I have for you," declares the Lord, "plans to prosper you and not to harm you, plans to give you hope and a future." - Jeremiah 29:11